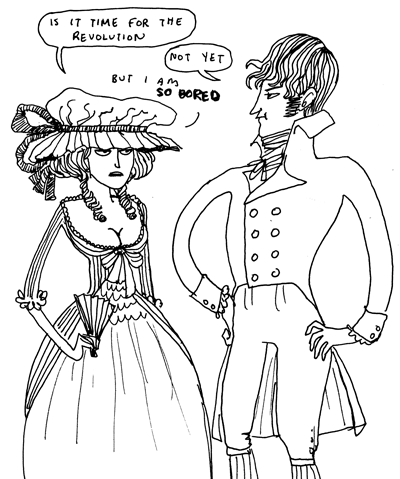 Kate Beaton is an illustrator / comics artist whose blog I've been following for close to a year now. She's got a real clean, whimsical style and a work ethic that I'm damn envious of. Like most comics artists, she writes autobiographical strips from time to time with anecdotes from her life, like owning a finicky cat, working an office job, and dealing with a family who doesn't always understand her. The real unique thing is that she's got a degree in history, and writes mostly about historical figures and the real stories behind the misconceptions, but with contemporary slang and good comedic timing. She posts pretty frequently, so bookmark her livejournal and check back every few days; you can find it here:
Hark, A Vagrant!
. She's also just published a book of her favorite historical cartoons that you can buy here:
Never Learn Anything From History
.